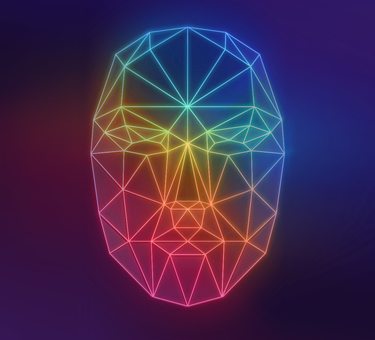 Resources/Database Info
Database Guide
Law enforcement and government agencies have access to over 641 million photos for facial recognition purposes—photos of more than half of Americans. Knowing which agencies can access these images is necessary to fight back against this invasion of privacy. Learn more below.
Table of Contents
State Licenses
Across the U.S., law enforcement and government agencies are tapping into DMV photo databases and using face recognition to scan licenses and IDs.
What state issued your license or ID?
What state do you live in?
Show State Info
Federal Job Applicant Photo Database
Photos of Federal Job Applicants and Others Who Must Submit to a Background Check
Everyone who applies for a job with the federal government—whether a high-level employee at the CIA or a food service worker or even a student intern—must be fingerprinted. Those fingerprints are included in the FBI's "Next Generation Identification" system (NGI). While photos are currently rare, in the future, they may be required. Additionally, depending on state requirements, any job applicant required to submit to a background check (like a childcare worker, or even a hairdresser, dentist, architect, or lawyer) may be required to submit a photo, which in some states is shared with NGI. While those photos are currently kept separate from photos associated with the criminal justice system, if you are ever arrested for a crime, your background check photo will be linked with your mugshot photo and will be searched.
Back to Top
Passports, Visa, Travel
The U.S. Department of State provides access to its Passport and Visa photo database to the Department of Homeland Security, FBI FACE Services Unit, and the Department of Commerce.?XFBI's Facial Analysis, Comparison, and Evaluation Services Unit provides face recognition capabilities, among other things, to support active FBI investigations. FACE Services manually reviews photos received from external partners before returning them as an investigative lead to the requesting FBI agents. FACE Services has access to the NGI-IPS database, the FBI's "Next Generation Identification" system (NGI), and the Interstate Photo System (IPS), and can also search or request to search databases owned by the departments of State and Defense and some state databases. (GAO)
Sources: FBI Statement (2019); DHS Privacy Impact Assessment (2018); Department of State Privacy Impact Assessment (2008)
Your U.S. Passport or Visa photo may be shared with:
Federal Government: FBI FACE Services Unit, DHS, The Department of Defense
TSA Pre-Check
New enrollees in TSA's Pre-Check program, and those renewing, are required to provide a photograph after 2019. These photographs are shared with the Department of Homeland Security for inclusion in their IDENT/HART ?XHomeland Security's IDENT fingerprint database contains information on 220-million unique individuals, and its successor, HART, will include face recognition, voice data, DNA, scars, and tattoos, and is intended to be shared with federal agencies outside of DHS as well as state and local law enforcement and foreign governments. Learn More database.
Resources: TSA Roadmap Press Release (2018); TSA Roadmap (2018)
Your TSA Pre-Check photo is shared with:
Back to Top